Fun Glow-in-the-Dark Projects with Wonderfil Thread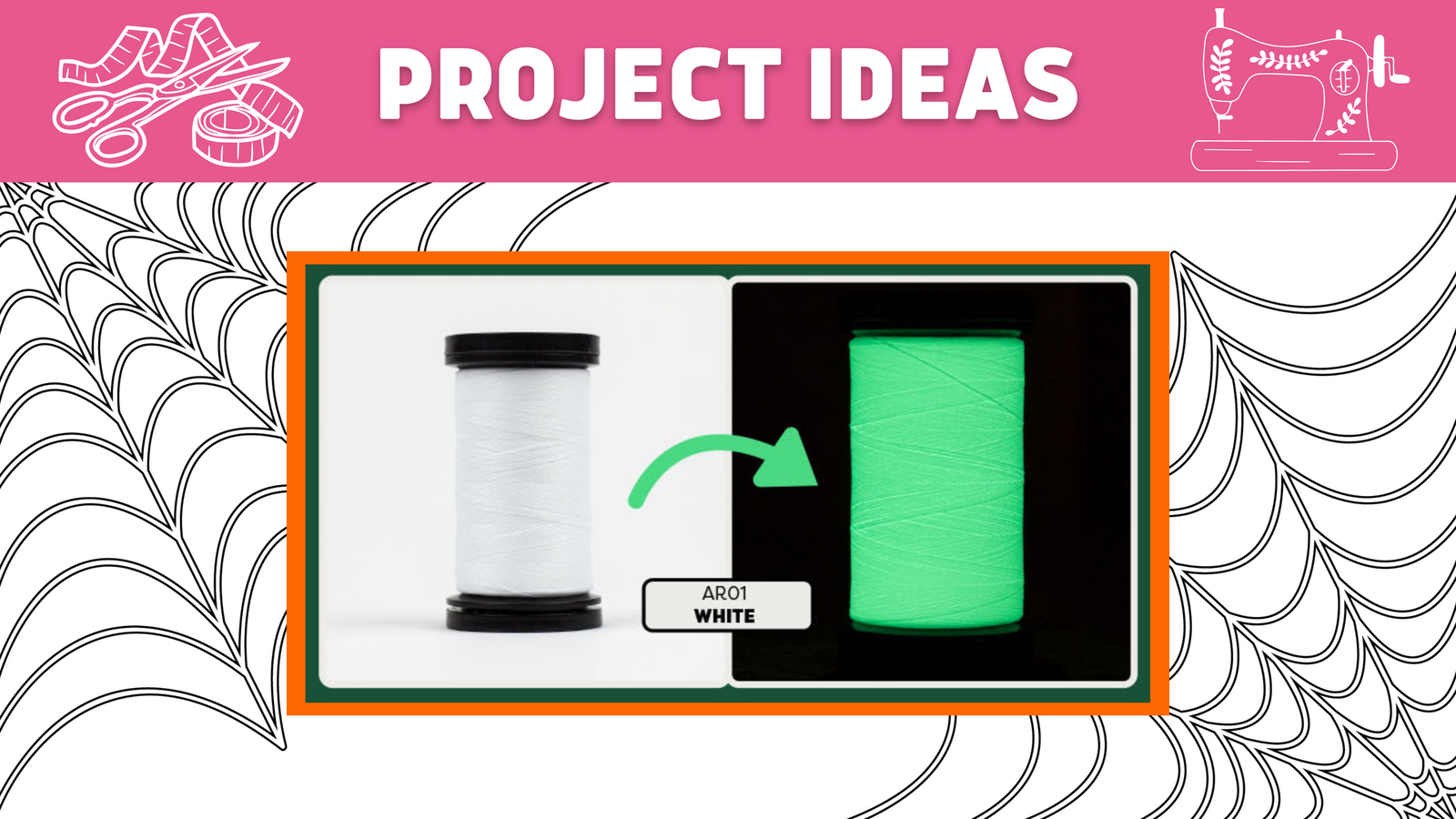 Want to do something that really stands out this Halloween? This easy project uses machine embroidery and glow in the dark thread to make a pair of store-bought gloves really show off in the dark. This accessory can be paired with any spooky costume this Halloween for that extra flair! There is a free pattern in the link below from Wonderfil for your embroidery machine so you can easily make this project at home!
This project uses Ahrora™ 40wt glow in the dark thread. We recommend using it for machine embroidery, decorative stitching, art quilts, cosplay costumes, and crafts! It's perfect for making a statement in any project.
CLICK FOR MACHINE EMBROIDERY PATTERN